Sorting cylinder type HS
Thickness sorting into up to five size grades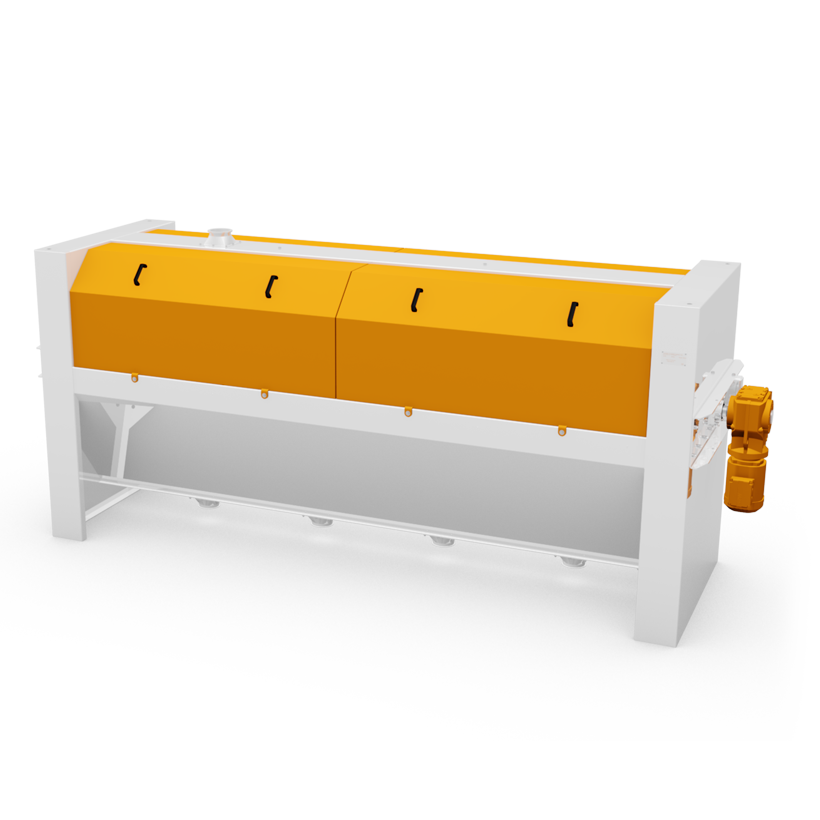 By using up to four sieves, the sorting cylinder can separate the product into up to five size grades. The result: homogenous batches for further processing.
The versatile master sorter
The sorting cylinder offers space for up to four sieves which classify the grain according to thickness. If we include the overrun, this gives five different homogeneous size grades which can be sorted simultaneously. And this is done highly efficiently, because the large diameter of the sorting drum allows for a high percentage of the sieve surface to be in contact with the product.
Keeping things turning
Installed in the solidly mounted sorting drum are the sieves, which are held in place by solid retainer rings. They are cleaned by rotating hardwood discs which move along with the rotation of the sieve drum. Furthermore, if the sieves need to be inspected or replaced, this can be done via an easily accessible hatch on the machine housing.
Precise sorting by thickness via rotational movement of large sieve drums.

Separates up to five size grades

Easily interchangeable cylinder sieves and wooden rollers for keeping the sieve perforations clean

In addition to the classification of the main product, it can also be used to separate out unwanted particles or foreign grains

Suitable for the following grains: Oats, barley, hemp
But that's not all the sorting cylinder can do for you
The optimal sieves can always be installed based on the requirements. In the event of a high percentage of unwanted dust and fine particles, an upstream aspiration is necessary. The machine can also be provided with abrasion-resistant synthetic rollers for sieve cleaning.