Impact dehuller type GG1
Oat hulling reinvented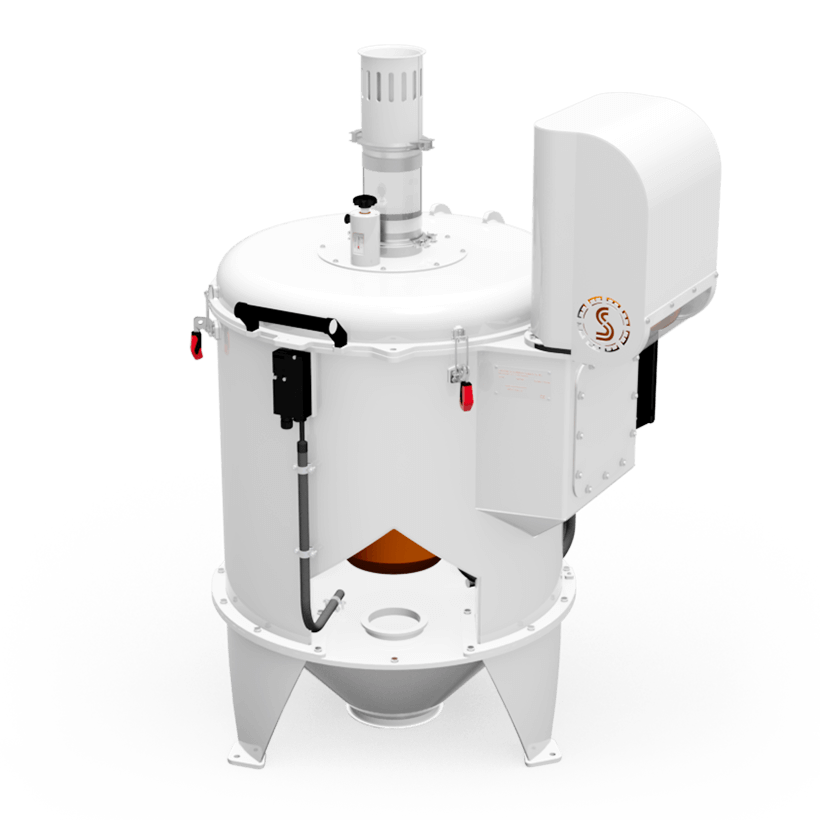 The newly developed impact dehuller type GG1 guarantees a maximum degree of hulling with minimum breakage. And it also incurs low operating costs.
Oats vs. impact ring
In the impact dehuller, the product is conveyed at an optimal angle onto the automatically driven, cylindrical impact ring, whereby the shell is gently disengaged from the kernel. The design of the impeller increases the efficiency of the impact effect and the integrated, adjustable dosage mechanism guarantees even distribution of the grain in the novel impeller. In the discharge hopper, the hulled product is collected and carried off only via one required pipe, which makes the installation extremely easy. Furthermore, the machine also has three connectors which can optionally be used as a "full" indicator, control port, and aspiration duct.
Innovative adjustment mechanism
The automatic height adjustment of the impact ring is made possible by a reliable control system guided along innovative, lubricant-free synthetic bearings. This guarantees even wear on the hulling ring and a long service life. If the hulling ring needs to be replaced, no additional tools are necessary – this keeps the standstill time of the machine down to an absolute minimum.
Innovative hulling of oats and similar grain types

Maximum degree of hulling with minimum breakage

Innovative and robust adjustment mechanism

Exposed areas of the robust housing are protected with replaceable wear plates

Suitable for the following grains: Oats, spelt, sunflower seeds, similar grain types
But that's not all the impact dehuller type GG1 can do for you
Depending on the product, different impact ring variations and configurations for the impeller can be implemented.
Technical data
Dimensions

1068 x 936 x 1487
Download data sheet