Customer service
Installation
"We sell machines which bear our name. For us, there is no greater motivation to do good work."
One-stop shop
The name Streckel & Schrader stands for the highest quality and reliability. This is because we not only manufacture high-quality, innovative machines for millers, but also offer tailored solutions – for almost all company sizes and all over the world. With our subsidiary SAV (Streckel Anlagenbau und Verfahrenstechnik), our engineers and installation technicians are exactly where you need them to be. Providing a level of quality that can only be from Streckel & Schrader.
Customer service without borders
Covering all your needs with a single contact person – that is our promise. And what we do in day-to-day business, because Streckel & Schrader plans and realises entire processes for you. We provide holistic customer service with the three major pillars of installation, maintenance, and repairs. But what we do for you is not limited to just that. Whatever your issue or intent is, we can jump into the project cycle at any time.
From the idea to a reinvention
We are the partner at your side. Our complete solutions provide you with exactly what you need, from the machine to the process. And the best thing about it is: via the direct contact with our customers, we are able to cater to their requests and needs flexibly and individually, and tailor a suitable package just for you.
"No matter which point of the value creation chain you need us to be at – we're there."
Planning and project development
It is only with perfect engineering that the foundation can be created for a successful rebuild or new build, as well as a profitable project. In order to obtain an optimal overview, we are happy to come to you. With a personal on-site survey as well as construction plans for your installations, we can create exact 2D and 3D concepts as well as flow diagrams. This not only allows the positioning of the machines to be precisely planned, but other important factors such as extraction systems or circulation areas and transport paths.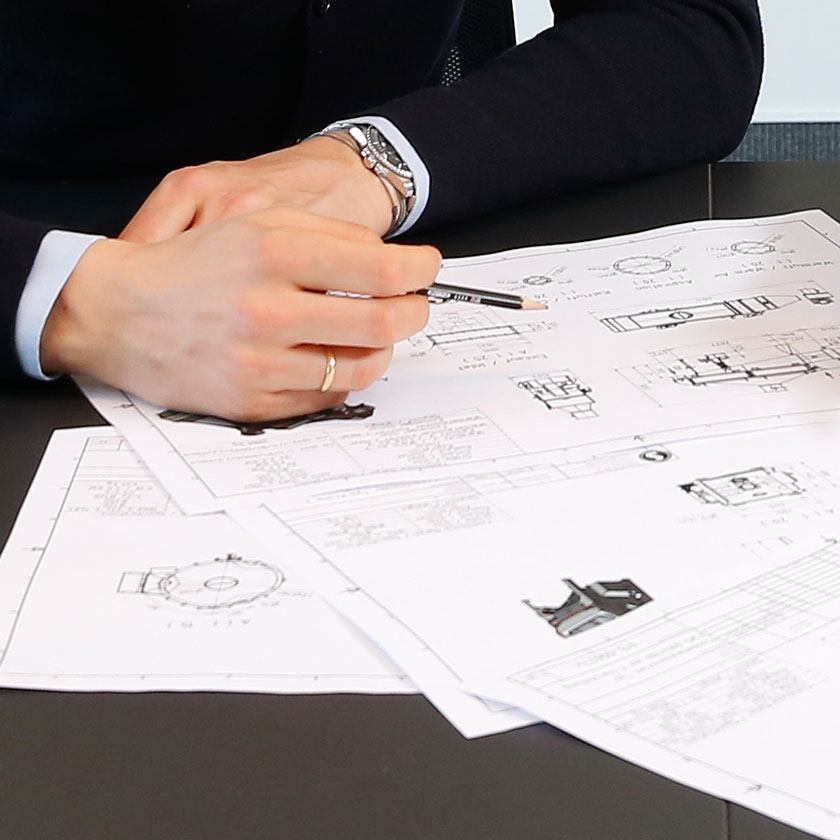 Conceptual design & production
We work with two important signs of quality. For one, our machines bear the Made in Germany logo, which is known beyond national borders and held in high esteem. All processes which require intensive know-how are performed in our production facility at the Hamburg site. Because that is where – and we are extremely proud of this – we have employees who have been with us for 18 years on average. This priceless knowledge and know-how flows into the conceptual design of the machines and systems. Because we know our products, applications, and customers so well, we are also able to create made-to-measure systems entirely according to your specifications or the existing on-site conditions.
Installation & commissioning
Things are finally taking shape on your premises. Our experienced chief installation technicians personally supervise the installation of the system. Similarly, our master millers are also present at your premises when you commission the machines. Here too, it is once again the direct contact and short paths of communication which count. That is why our experts are constantly coordinating closely with customers. Because installation and commissioning always entail intervening in the ongoing process – and we keep this interference as minor as possible with our experience and know-how.
Servicing & maintenance
Even after the machine goes into operation, our job is far from done. We view projects holistically and are by your side for the entire life cycle of your installations. It is not only the number of years our employees have been with us that is far above average – our customer relationships are also designed for longevity. Regular and competent maintenance by our specialists increases your operational reliability, and above all saves costs in the long run. And should your machines ever stand still: We are there for you, and will be there immediately. Because availability at short notice, short reaction times, direct implementation, and maximum flexibility are our strengths.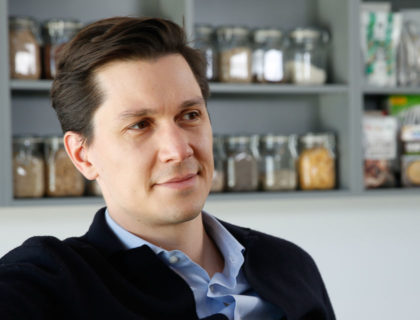 "We send our master millers all over the world to commission new machines and lines on site and to train the local personnel on operation, maintenance, and cleaning."
Florian Streckel
Other services
Training
Shared knowledge is an asset that can be infinitely multiplied. We firmly believe this, which is why we train the on-site personnel on how to handle the systems. This gives companies the independent ability to operate their machines and to maintain them, thereby creating the best product. And should larger problems arise, our specialist engineers are never far away.
Performance analysis
How can the output of your process be increased? We are also the right point of contact for such questions. If your machine line is complete, but you wish to increase efficiency and reduce costs, feel free to get in touch with us. We will analyse and evaluate the performance of your production. And that's not all: We will also offer you a new concept which guarantees that your targets are reached.