Deawner type Nordmark
Hair removal. With a gentle touch.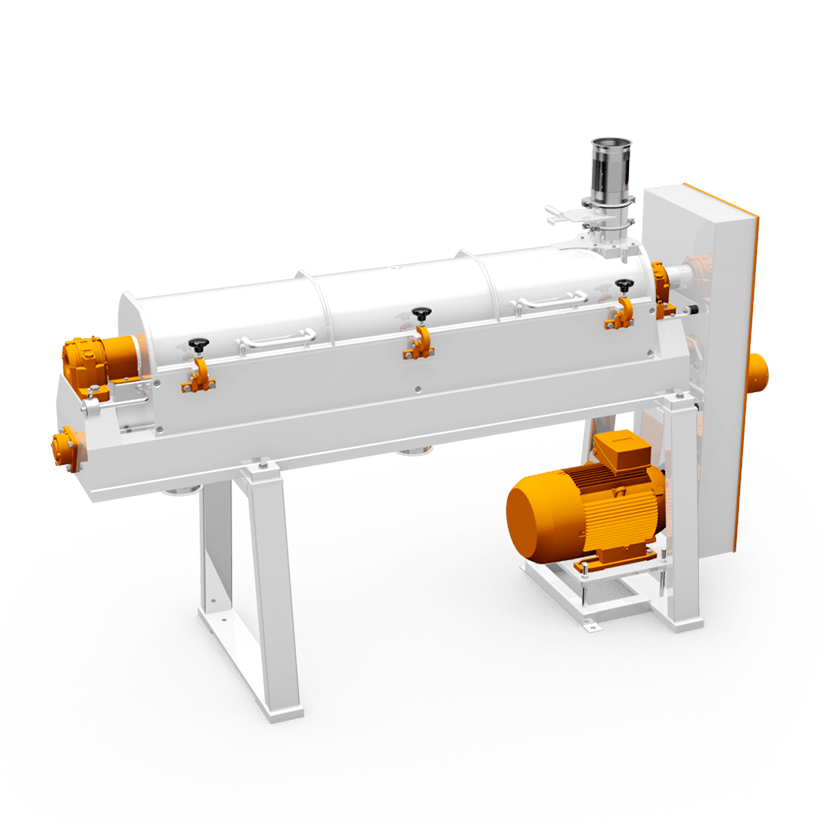 The special shape and arrangement of the beater rods and the special emery coating create a frictional principle much like that of washing fingers.
A strong base.
The machine features a solid steel frame, while the machine bed and the beater arms are made of cast iron. Weights on the outlet hatch allow you to adjust the working intensity within the machine. It can be opened along the entire working length, which significantly facilitates cleaning and maintenance tasks.
How it works. Because it works.
Via the gentle mutual rubbing of the beater rods with the emery coating, the hulls and hairs are removed from the oat kernels. Thanks to the finely adjustable machine, this process can be made as gentle as possible with a minimal percentage of broken grains – and therefore particularly efficient. The resulting fine particles fall through a sieve installed below and are removed from the machine with the aid of a collecting screw and aspiration.
Complete removal of fine hairs on oat kernels

Gentle surface processing

High effectiveness, low breakage rate

Suitable for the following grains: Oats
But that's not all the deawner can do for you
The Nordmark is also available in a special version specifically for use with forest and sugar beet seeds. However, it is not available digitally. If you are interested, feel free to contact us.
Technical data
Weight

408 kg
1020 kg
406 / 1020 kg

Dimensions

1477 x 730 x 1393
2488 x 780 x 1900
3797 x 1176 x 3818
Download data sheet