Round steamer
Always full steam ahead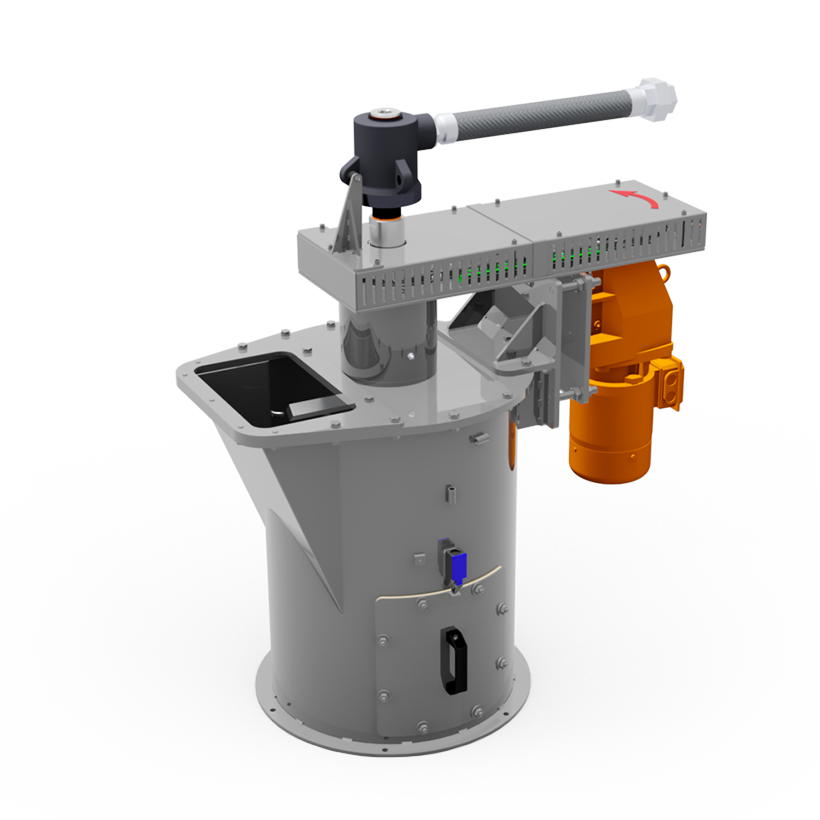 Our high-performance steamer unit is used for the hydrothermal processing of a wide range of products – and ensures that this processing is absolutely homogeneous.
Before flakes, there was steam
By injecting steam via a hollow shaft directly into the product, the temperature rises to up to 100 degrees Celsius. In the subsequent tempering tank, the heat penetrates to the core of the product, resulting in starch gelatinisation and the deactivation of the lipolytic enzymes. The steamer, pre-bin, and the entire tempering zone are made of stainless steel, just like with all our machines for the hydrothermal segment.
Even and dynamic
Because the steam nozzles are installed on a mixing element, this ensures a homogenisation of the product to be steamed. The problem of e.g. the steam being more intense on the inside than on the outside is now a thing of the past thanks to this steamer unit. Furthermore, the efficient use of steam is guaranteed, such that the required amount of steam does not exceed the actual steam capacity required for the steaming process. This dynamic steaming is the ideal preparation for further processing into robust, abrasion-resistant flakes.
Optimal hydrothermal processing of various grain types.

All parts in contact with product are made of stainless steel

Even steam injection via dynamic mixing element

Ideal preparation for flaking

Also suitable for processing legumes

Suitable for the following grains: Legumes and similar free-flowing products
But that's not all the steamer unit can do for you
Possible applications for the steamer unit range from classic staple grains and soya to spices such as pepper.