Cooling belt
Efficient cooling at all lengths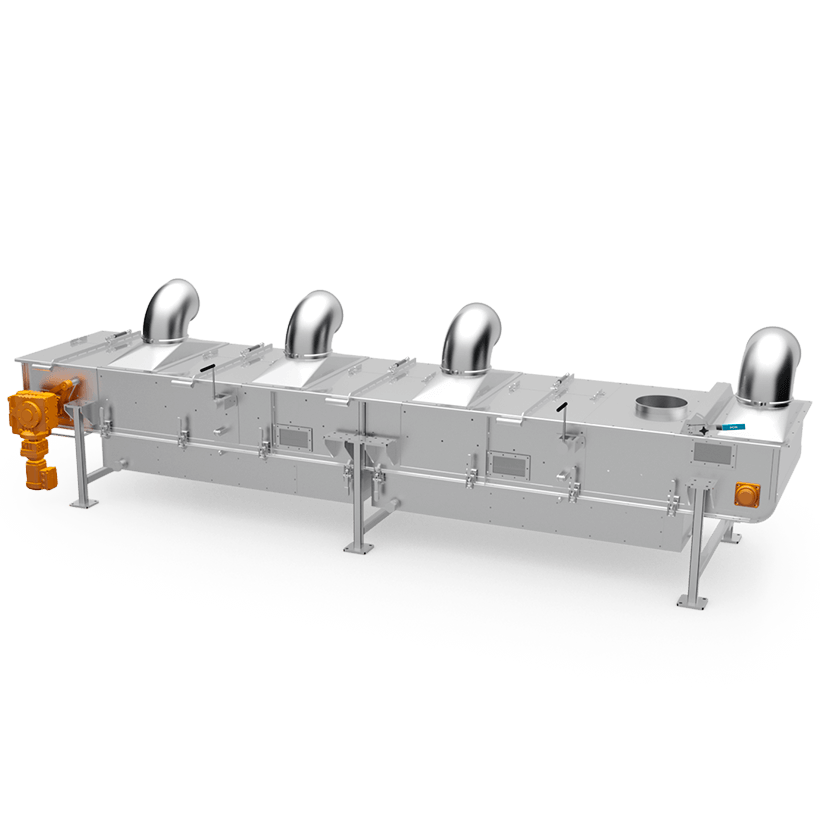 Individually customised for your system
The cooling belt offers a large cooling surface thanks to the open sieve surface of the built-in Conidur sieves, allowing it to be used for a variety of purposes in a machine line. The modular design allows it to be individually customised to specified factors such as moisture content and capacity. Furthermore, the operator side, air inlet, aspiration, and the frame height can also be individually defined by customers when placing their order.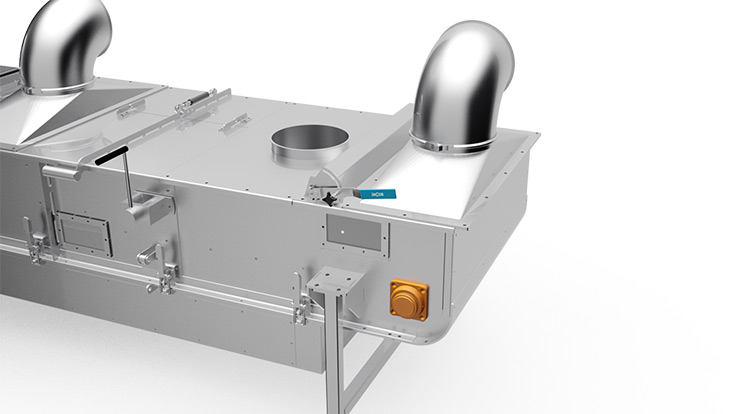 Not all air is the same
In order to ensure a controlled and efficient cooling process, the belt can be outfitted with additional inlet filters and chillers. This allows the product to be cooled to be treated with a combination of filtered and cooled, dry air. The retention time of the product in the cooling belt can be adjusted with the aid of a frequency converter, thereby also allowing the machine to be used as a dosing or discharge mechanism.
Easy cleaning minimises downtime
By lowering the intake air box, the sieves can quickly be removed from the machine, easily allowing the machine to be cleaned. The cover is opened via generous hatches, providing quick access for inspections. The base and the hatches are also secured with safety switches to prevent unintentional opening.
Inlet and outlet on opposing sides or the same side

Uses high-quality Conidur fine screen plates

Quick cleaning via hatches on top side of machine

Forced conveying via robust and low-wear chain

Suitable for the following grains: Oats, maize, buckwheat, etc.
But that's not all the cooling belt can do for you
The belt can be adapted to the customer's installation situation, such that they can be made shorter, longer, or used in combination arranged on top of each other.
Technical data
Dimensions

5109 x 1713 x 1086
Download data sheet