Vertical hulling machine type VSM 250
For maximum hulling quality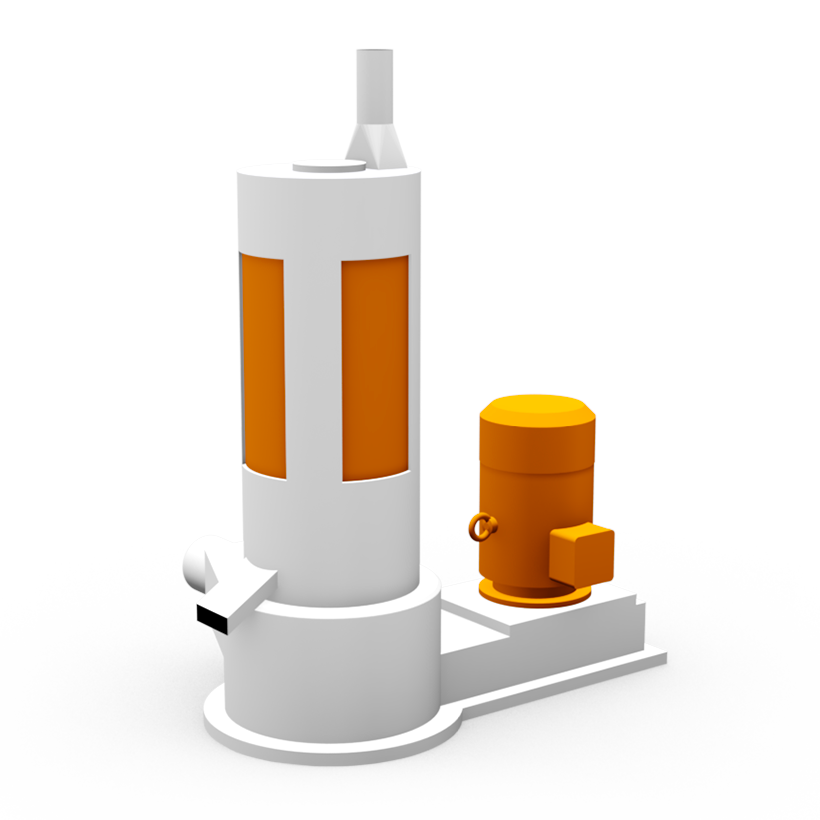 A total of seven hulling stones, a sieve box, and a fan for efficient cooling are located in our vertical hulling machine, which offers maximum hulling quality.
Robust housing with high-quality interior components
Inside the vertical hulling machine is a hollow shaft on which a total of seven hulling stones are fitted. Depending on the application scenario, users can choose between fine or coarse hulling stones. The retention time of the grain in the hulling chamber and hence the intensity of the processing can be flexibly adjusted via the outlet regulator.
Simultaneous cooling and extraction
A fan wheel on the hollow shaft and ventilation rings between the hulling stones allow dust and husk pieces to be extracted quickly via suction through the sieve box. At the same time, this also cools the grains being husked in the product chamber. For the operation of the machine, all that is required is the installation of an additional separator unit.
Hulling stones with steel core for longer service life

Suitable for hulling all grain varieties

Solid base frame with cast iron structure

Working cylinder and sieve suitable for continuous operation

Suitable for the following grains: Barley, wheat, rye, pulses, pepper, millet
But that's not all the cleaning sieve can do for you
The perforated baskets are also available in custom versions for special applications.