Fluid-bed dryer type WST
Grain flakes, perfected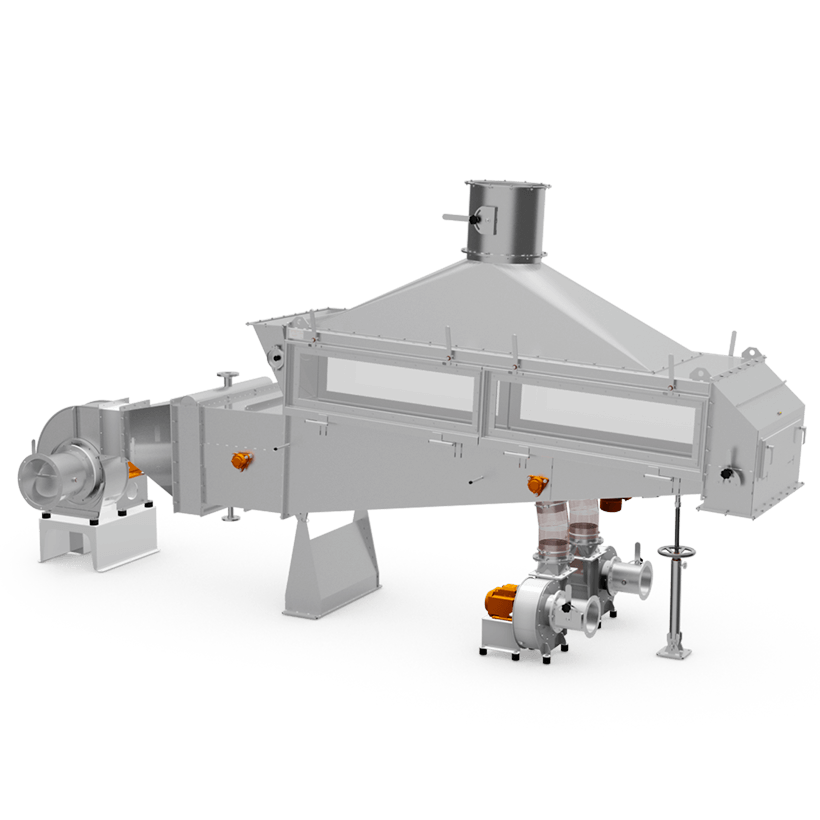 With the aid of an adjustable flow of air, the fluid-bed dryer simultaneously ensures reliable drying and efficient cooling of grain flakes.
Full control of air flow
When the moist and warm grain flakes enter the stainless steel construction, hot drying air is first passed through them, after which they are exposed to cool air. The retention time and hence final moisture level of the flakes can be optimally defined via the inclination of the fluid-bed dryer and via weight lifted flaps that can be adjusted from the outside. This means that the flakes are conveyed through the machine in an abrasion-free manner.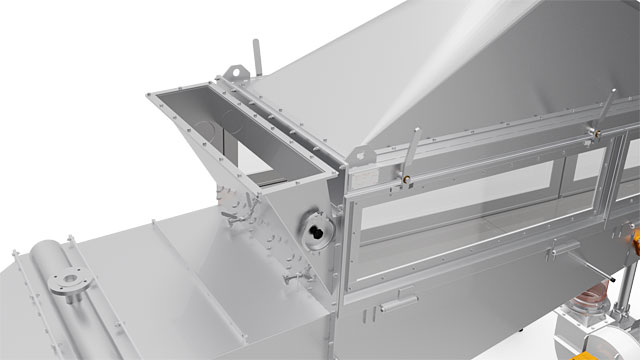 Small improvements, huge impact
A redesigned upstream inlet contour ensures that the entire sieve surface can be used for the drying and cooling. Furthermore, an enlarged aspiration hood ensures good product flow with efficient extraction – as well as a high level of cleanliness inside the machine.
High-performance drying and cooling of grain flakes

Easy cleaning and maintenance via temperature-resistant safety window on both sides

Product height and retention time adjustable from the outside via retaining hatch

Pulsators driven directly by separate motor for cold and warm air

Includes intake air filter and cooling unit for custom configuration of cooling effect

Inputs for air, product, waste air, and the final product are equipped with compensators

Suitable for the following grains: Oats, maize, barley, wheat, spelt
But that's not all the fluid-bed dryer can do for you
The weight lifted flap can also be automated upon request, and the intake air filter and the cooling unit can also be provided to augment the cooling effect. If you wish to have forced conveying, the fluid-bed dryer is also available in a corresponding version.
Technical data
Weight

1194 kg
1743 kg
1831 kg
1854 kg
1854 kg
1886 kg
2866 kg

Motor

2x 0,55 kW
2x 0,55 kW
2x 2,2 kW
2x 0,55 kW
2x 0,55 kW
2x 0,55 kW / 1x 0,12
2x 0,55 kW

Dimensions

4610 x 1506 x 2897
6011 x 1503 x 3291
6010 x 1503 x 3291
6010 x 1503 x 3296
6010 x 1503 x 3296
6496 x 1821 x 3070
6982 x 1715 x 3470