Indent cylinder type ETA / DTA / 2DTA
Whether short or long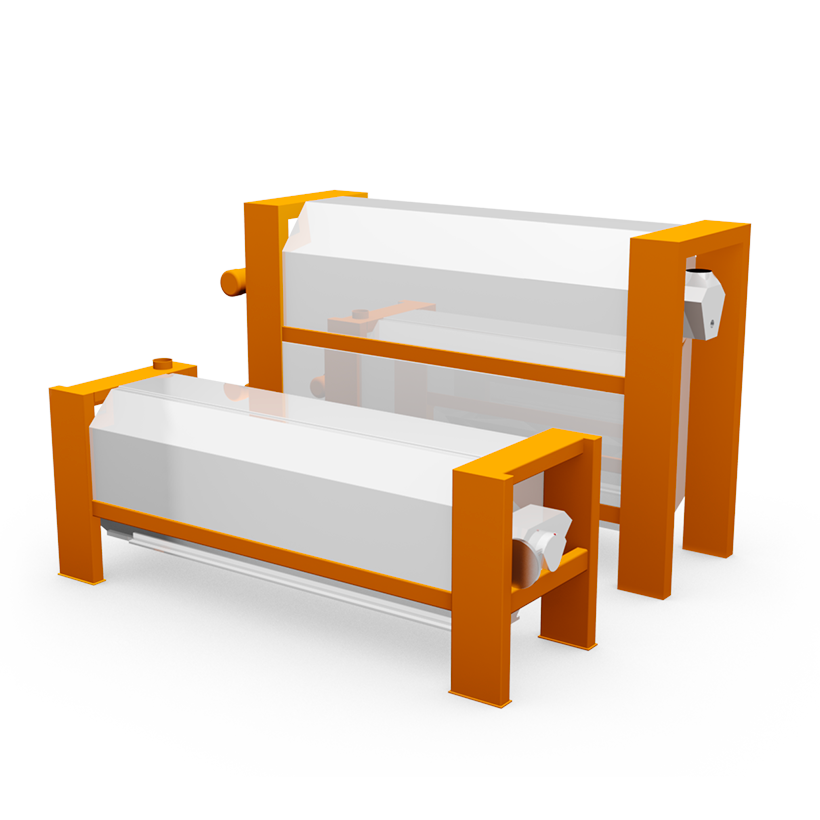 The indent cylinder plays an important role both in grain cleaning as well as in sorting. The reliable classification of grain according to length is its greatest talent.
So simple, yet so ingenious
The completely encased machine consists of a self-supporting steel frame structure which holds the indent cylinder. The working cylinder consists of two half steel drums in which precisely embossed tear-shaped dents guarantee meticulous product separation. All small particles are lifted into an inclination-adjustable trough and transported out of the machine via a conveying screw.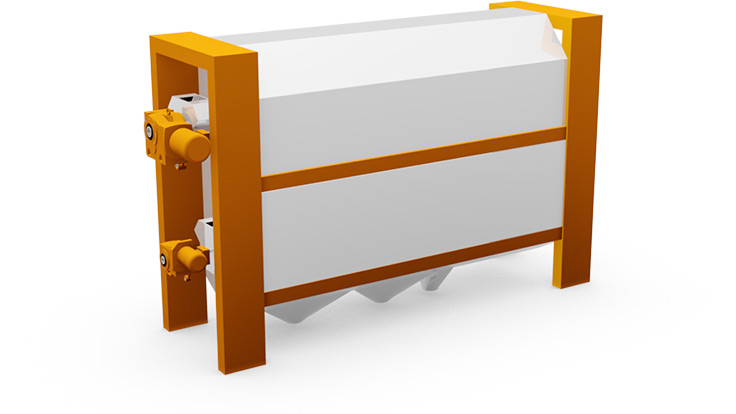 Reliability that lasts decades
When used for cleaning, the indent cylinder separates the product e.g. from weed seeds, foreign grains, and unwanted long grains. During sorting, it separates according to length: e.g. cut kernels from uncut ones, or hulled from unhulled oats.
Reliable cleaning or sorting by length

Easy assembly thanks to special sheet steel screening drums in split version

Depression adjustment via robust handwheel with intuitive position scale

Integrated discharge hood with sample-taking port and rubber covers

Suitable for the following grains: Rice, oats, millet, buckwheat, peas, barley
But that's not all the indent cylinder can do for you
The double indent cylinder version allows for resorting of the product screened in the first indent cylinder. A subsequent integrated length and thickness sorting system allows for generous cleaning and for the recovery of small oat kernels that were sorted out.
Technical data – DTA
Weight

1450 kg
1790 kg
1640 kg
2230 kg
2090 kg
2330 kg
2480 kg

Motor

1.1 / 0.55 kW
1.5 / 1.1 kW
1.5 / 0.55 kW
2.2 / 1.1 kW
3.0 / 0.55 kW
3.0 / 0.55 kW
3.0 / 1.1 kW





Dimensions

2924 x 978 x 2115
3398 x 985 x 2080
3430 x 979 x 2115
3898 x 985 x 2080
3938 x 986 x 2132
4898 x 965 x 2080
4898 x 985 x 2080




Technical data – 2DTA
Motor

3.0 / 0.55 kW
1.5 / 0.55 kW

Dimensions

5200 x 986 x 3002
3700 x 986 x 3002
Download data sheet – 2DTA