Control sieve type KS
Everything fully under control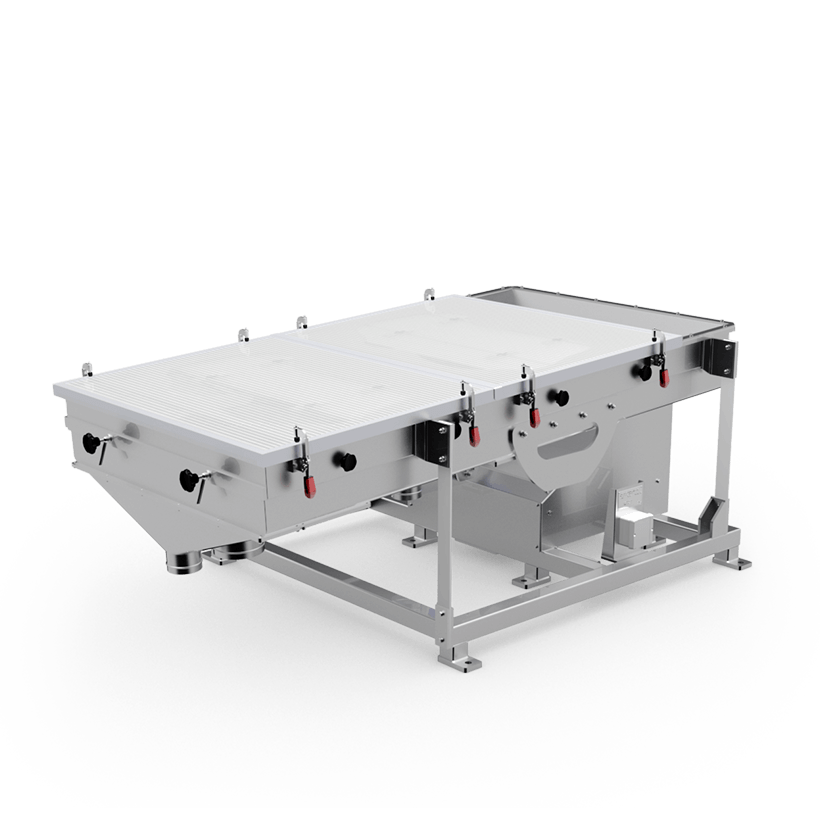 Our control sieve is used for the standard final inspection for all types of grain flakes: Clumps and fine particles are simply sieved out.
Double sieving for maximum quality
From the outlet of the fluid-bed dryer, the flakes fall directly into the inlet of the machine, where they are distributed over the entire sieve surface. The first sieve eliminates fine particles, while the perforation of the second sieve separates out the main size grade and feeds it into a finished product silo via a central outlet. Large particles, such as clumps, travel across the sieve and leave the machine at the bottom.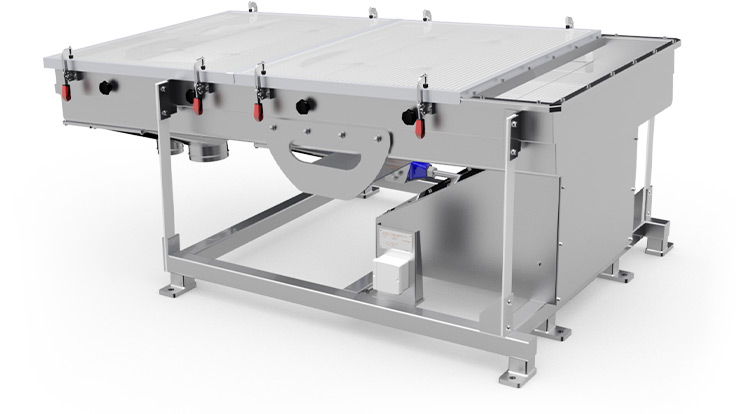 Closed version
In order to protect the final product from contamination, the control sieve is completely closed off. Thanks to the two easily removable, shatter-proof polycarbonate covers, the sieves can be quickly swapped out when different flake qualities need to be produced.
Practical machine for the final inspection of grain flakes

Entire construction made of stainless steel

Sieves can easily be swapped out

Compact installation height

Suitable for the following grains: Oats, barley, spelt, rye, buckwheat
But that's not all the control sieve can do for you
The compact design and the installation height of the machine make it possible to install it directly below the upstream fluid-bed dryer on the same floor. Furthermore, the configurations for the outflow of the size grades can be designed according to customer specifications.
Technical data
Dimensions

2004 x 1060 x 798
2002 x 1310 x 798
Download data sheet