Cleaning machine type GPA 10
One sieving system for all cases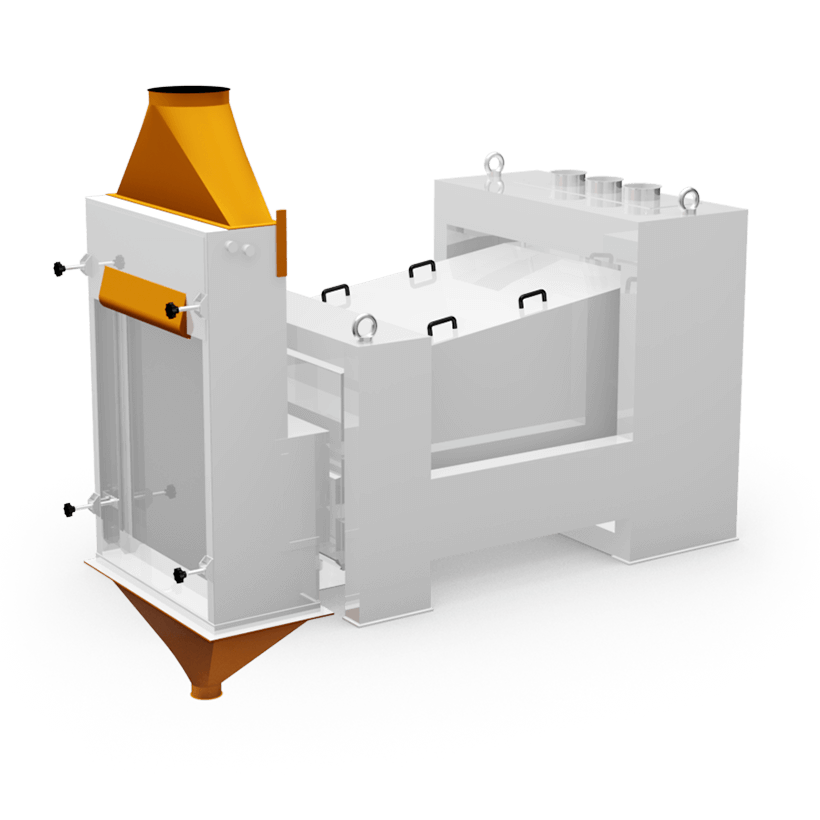 This multi-functional cleaning and control sieve takes care of the sieving of foreign material and overly large or small particles – while maintaining the same precise separation threshold.
Flexible and robust
The freely oscillating sieving tray of the sieving machine is attached to a solid supporting structure which guarantees an almost maintenance-free continuous operation of the machine. The oscillating movement of the sieve guarantees efficient sieving. The use of the entire open sieve surface is ensured by the self-cleaning principle of the screen plates via the tried-and-tested rubber sphere cleaning mechanism.
Three square meters of sieve surface
Firstly, the product enters the pre-sieving layer, which removes coarse particles and stones. On the main sieve, small kernels, seeds, and sand are separated. Finally, a high-performance outlet extraction system with a highly configurable separation threshold ensures a clean result during the aspiration of the product. Should the sieve need to be swapped out, this can be done quickly and easily via a maintenance hatch on the front.
Multi-functional cleaning and control sieve

Designed for maintenance-free continuous operation

Screen plates available in stainless steel

Self-cleaning via oil- and grease-resistant rubber spheres

High-performance outlet aspirator

Suitable for the following grains: Oats, wheat, barley, spelt, legumes, etc.
But that's not all the sieving machine type GPA can do for you
In addition to cleaning and control sieving, the machine can also be used for classification.
Technical data
Motor

0.75 kW
0.75 / 0.55 kW

Dimensions

2426 x 1426 x 2400
2950 x 1426 x 2925
Download data sheet