Jet-Pearler type JP 1
Gentle conditioning or effective hulling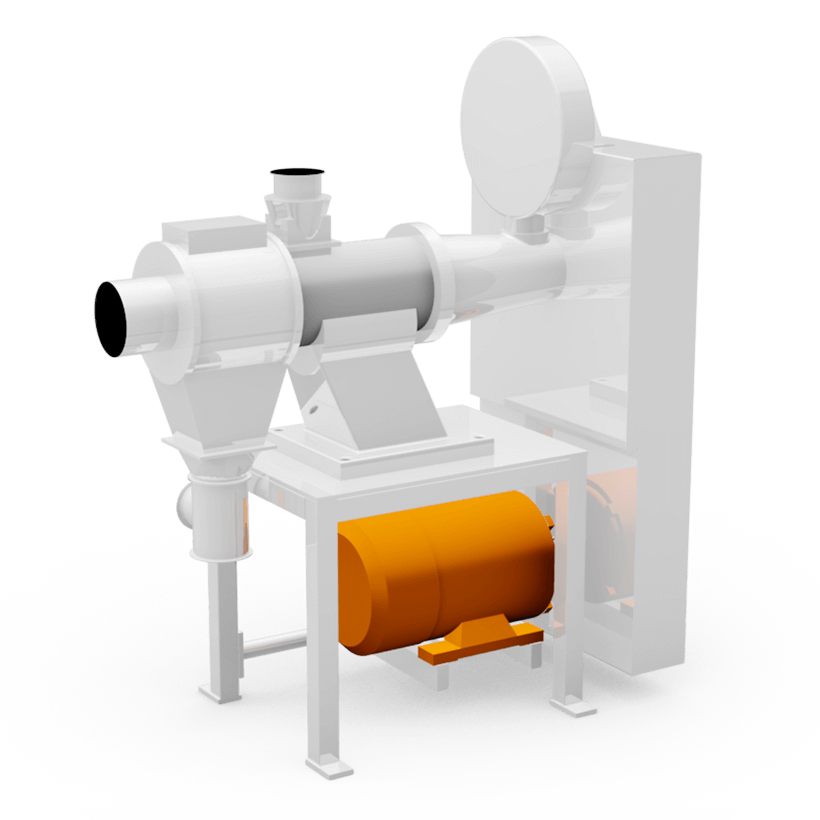 During friction processing, i.e. rubbing against the screen plates and grains chafing against each other, the grain is gently cooled via a stream of air.
Custom hulling setting
The Jet-Pearler is equipped with a rotor with integrated perforated basked, a feed screw, and a weight-loaded outlet hatch. The movable weight on the weight lifted flap determines the intensity and retention time of the processing.
Constant cooling
Via an integrated fan, the product is constantly being cooled during the processing. The aspiration takes place below the perforated basket, such that the dust generated through abrasion that manages to pass through the sieve perforation is also extracted.
Gentle hulling with constant air cooling

Custom intensity for surface processing of product

Robust perforated basket for easily changing the screen plates

Suitable for the following grains: Oats, hemp, millet, quinoa
But that's not all the Jet-Pearler can do for you
The machine can be used both for preparation i.e. for grinding down a product for further processing, as well as for purposes such as the milled-hulling of problematic grain. Furthermore, the intensity of the surface processing can also be configured via the sieves selected.