Cleaning sieve type TAS 152
Practically endless sieve surface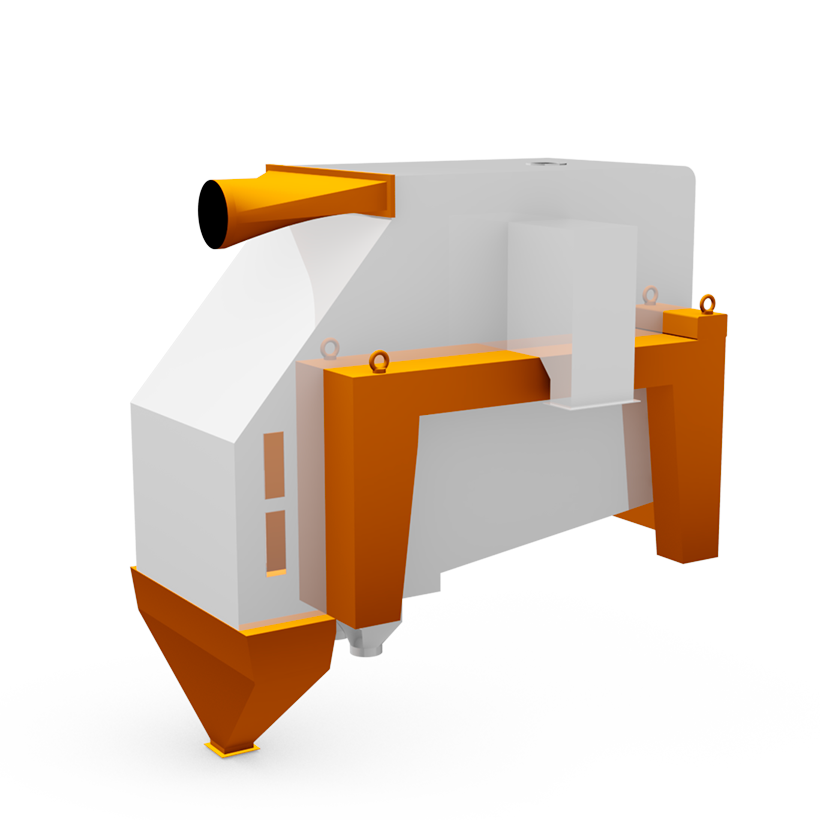 The cleaning sieve performs pre- and primary cleaning or sorting. And it does so with maximum efficiency, because an intensive air cleaning is an integral component of the machine.
Pre- and post-aspiration
After the first, easily adjustable aspiration in the inlet area, the grain is evenly distributed over the sieving decks oscillating in a circular fashion. Dust, fine particles, and husks are therefore eliminated even before sieving begins. This lightens the workload on the sieves. At the end of the process, outlet extraction takes place, during which the grain is aspirated using a powerful flow of air from bottom to top.
Min. 12 square metres of sieve surface
Thanks to its large sieve surface, the machine allows for a clean separation of grain and unwanted foreign substances – even when high quantities are processed. On the pre-sieve, coarse impurities are sieved out, and on the subsequent sieve layer, premature grains and sand are sieved out. A practical hatch on the rear allows for the sieve layers to be swapped out easily and quickly.
High-performance inlet extraction and intensive outlet extraction

Large available sieve surface for efficient cleaning via aspiration

Easily accessible and safe-to-operate hatch

Tried-and-tested dedusting with rubber spheres (food-safe upon request)

Suitable for the following grains: Grains, pulses, oilseeds, similar crops
But that's not all the cleaning sieve can do for you
Depending on the application scenario, the ratio of the pre-sieve area to the primary sieve area can be adapted, both with regard to the sieve surface as well as configuration.
Technical data
Dimensions

3393 x 2588 x 3510
Download data sheet