Steaming and heating screw type DWS
Getting warmed up for the next process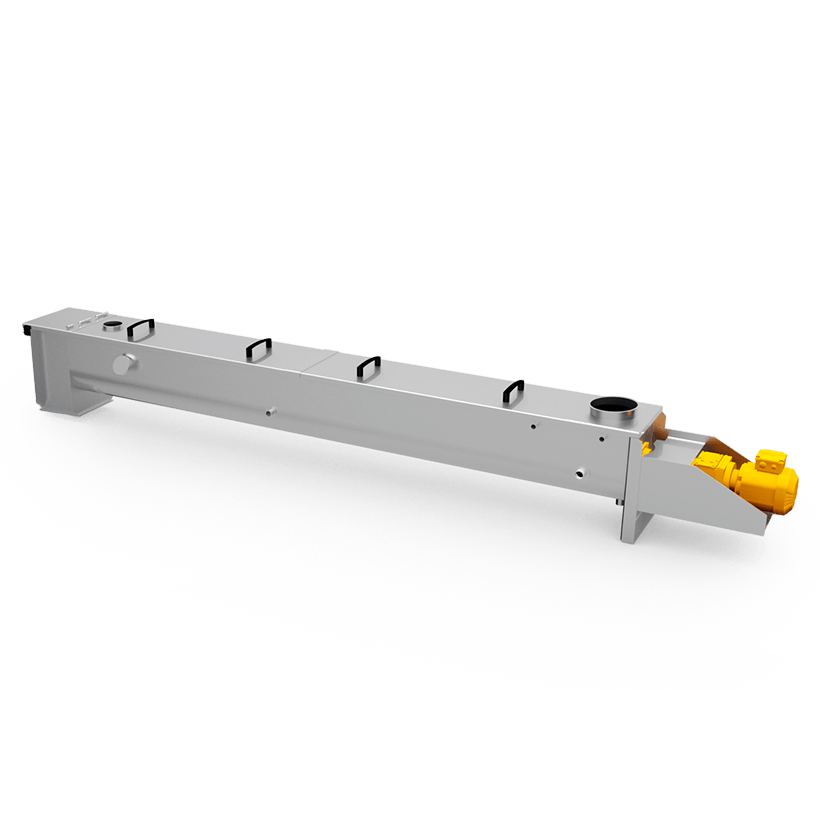 The steaming and heating screw is a special machine for the thermal pre-treatment of pseudocereals, legumes, and other niche products.
Prepared with steam – tailored to your needs
If the tempering time of certain grains needs to be extended, our steaming and heating screw is the ideal choice. The heating jacket can be individually heated, and the direct injection of steam is also possible via a specially designed steam path – for example in order to reduce urease or increase moisture.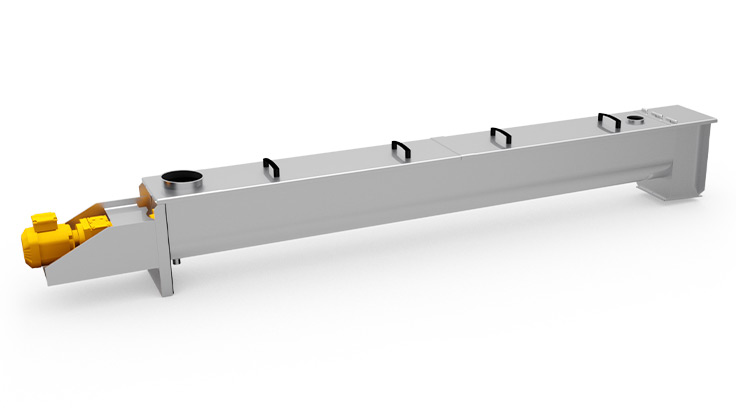 A stainless steel masterpiece
Except for the bearings, coupling, and geared motor, the entire machine is made of stainless steel. The cover is additionally insulated and can easily be removed thanks to the ergonomically installed handles – which in turn ensures a straightforward cleaning process.
Easy thermal pre-processing of certain grain types

Extension of tempering time via individually activated heating jacket

Direct injection of steam possible

Entire machine is made of stainless steel

Easy maintenance and cleaning

Suitable for the following grains: Soya, spelt, oats
But that's not all the steaming screw can do for you
The machine offers great flexibility for reacting to a particularly low initial moisture content of the raw product before the hydrothermal process and to ensure a consistent product quality.
Technical data
Dimensions

3209 x 378 x 539
3967 x 378 x 553
Download data sheet