Laboratory airleg separator type LST 1
Separates the grain from the chaff.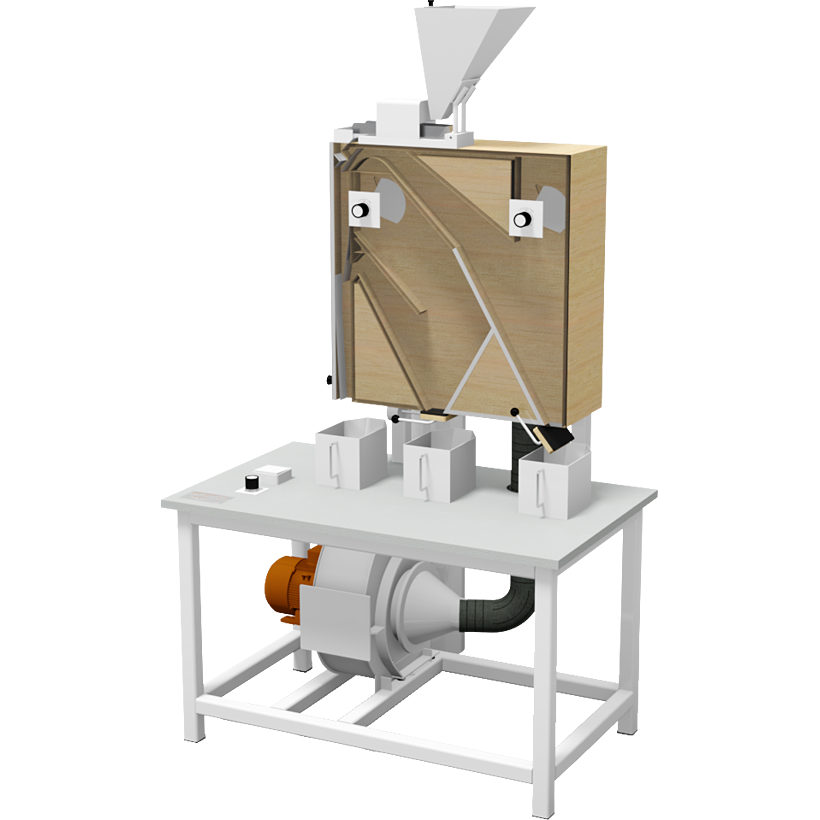 Perfectly complements the spelt huller: mixtures consisting of kernels and husks can be reliably separated using the laboratory airleg separator for precise analysis.
A valuable helper for analysis and yield prognosis
With the laboratory airleg separator, cleaning and hulling process steps can be represented in a reproducible manner. Both air separation and aspiration after hulling processes can thus be optimised for production, and results can be calculated precisely in the laboratory.
Rapid separation of product
The integrated exhaust fan with filter hose allows for the separation of two light fractions from the main product. Hence, loose hulls and dust can be separated from mixtures to be hulled. In addition, the laboratory airleg separator offers the option of cleaning as yet uncleaned goods using the air.
With uniform feed-in thanks to infinitely adjustable vibrating trough

For laboratory samples up to 750 g

Incl. 3 sample containers with metal handle

Can be used for virtually all seeds and grains
Technical data
Dimensions

1000 x 795 x 1733
Download data sheet